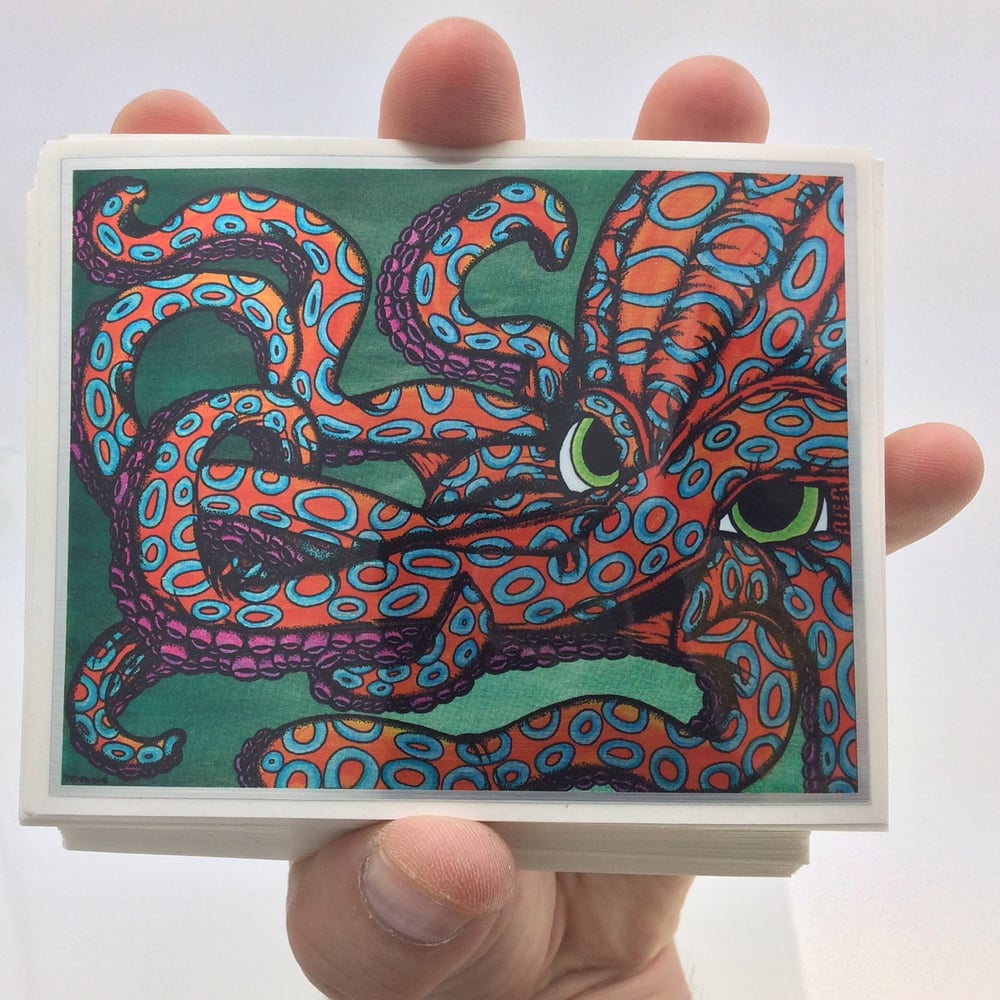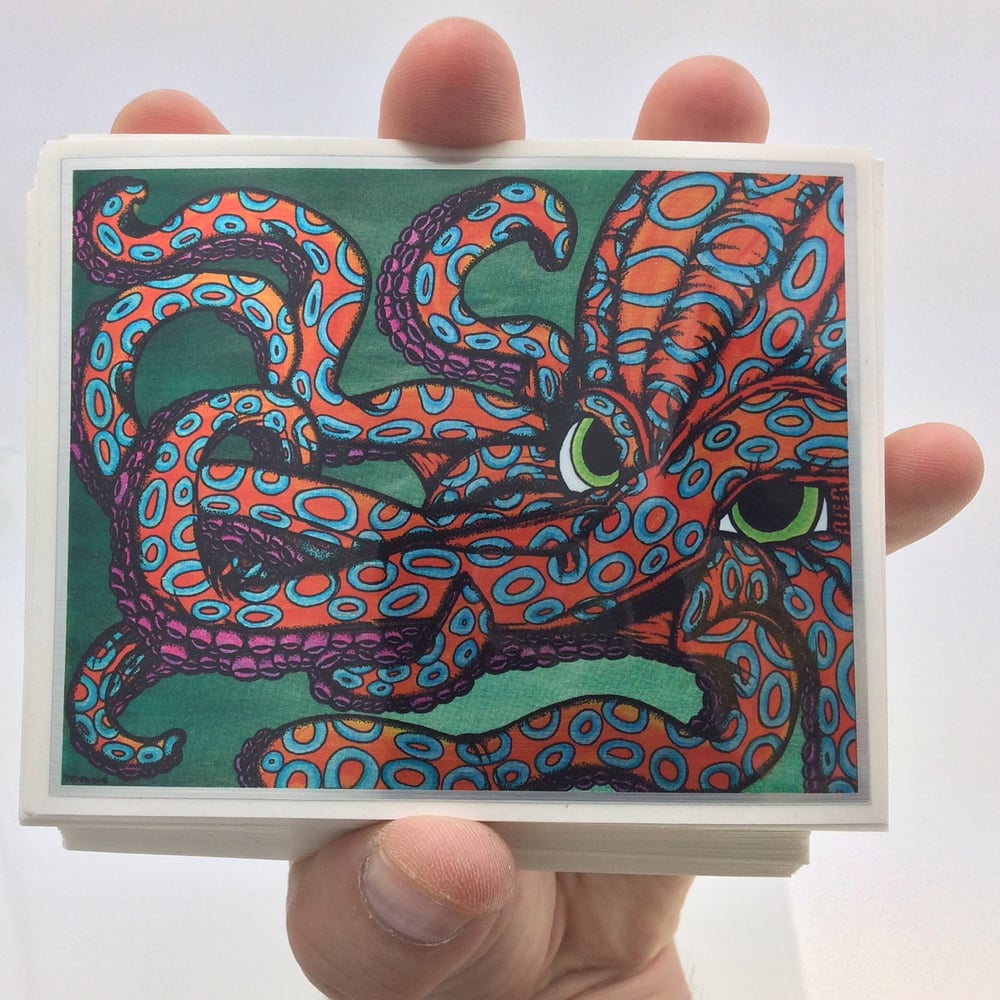 Blue-Ringed Octo slap(sticker)
by Michael Potempa
$5.00 / Sold Out
These slaps are 2.55" by 2" and are printed on a brushed alloy backing. For $5 you'll recieve (3) high-quality stickers!
*Shipping will include tracking through usps and also be shipped in a bubble mailer to protect the slaps from damage.
Original painting by Michael Potempa -2015
Check out my Instagram account: scrapirony
and
FaceBook group: Potempa's Playhouse for more of my art!
Thanks for your support!
-Cheers